Malibu Einstein
Aug 20
ALS Awareness-Raising for Those Who Don't Like Being Cold or Wet.
I was recently nominated by a dear friend to participate in the ALS ice bucket challenge.  I cannot fully communicate how much I don't feel like having a bucket of ice poured on my head right now, but I can't argue with raising awareness.  So I donated some change to what is an immensely worthy cause, and in the interest of awareness-raising I accessed some of those wonderful journals my med school subscribes to and put this together instead!
A guide to ALS for those who, like me, previously did't know much about it!
ALS stands for "Amyotropic Lateral Sclerosis." 
A = no
myo = muscle
trophic = nourishment. 
Amyotrophic means "muscles aren't nourished" and in fact they waste away.  This isn't from lack of nutrients, however.  It's because the wires (neurons) connecting them to your conscious brain went down.
What's Going On With Those Muscles and The Nerves Signaling To Them? 
A lot of sources mention ALS is a disease of "upper motor neurons and lower motor neurons."  In short, this means it causes damage to the nerves (neurons) that directly control your muscles, AND to the nerves that send signals from your brain to those nerves directly controlling the muscles. Eventually those muscles will waste away.
 What Happens If You Lose Control of Your Voluntary Muscles?
It's as awful as it sounds; you lose the ability to control the muscles that are under voluntary control (muscles for throwing, muscles for walking, muscles for making soup and calling a friend and eventually muscles for eating, talking, and breathing.)  
 How Long Do People Live After A Diagnosis?
The life expectancy for people with this disease averages 2-5 years after a diagnosis is made. Death is generally from respiratory failure. People do live longer than 5 years, however.  Stephen Hawking has a disease related to ALS, and he was diagnosed in 1963!
How Would I Know I Had It?
Early symptoms include muscle weakness or stiffness, and a slow paralysis. People may also notice twitching or spastic movement of these muscles (upper motor neurons help inhibit spastic movements, and if you destroy these you destroy their ability to keep spastic movements under control).  Some people may notice difficult speaking or projecting their voice.  Basically, the disease can develop differently for different people, but will affect their voluntary muscle control.
 What Causes ALS?
The causes of this disease aren't really known; about 10% of the people who have it inherited it from a family member, but for the other 90% of people no one really knows how they came down with it.  Some hypotheses include head trauma, or toxic substances, a poor response to DNA damage in neurons, but again we don't have any hard evidence on the causes for this disease.  This makes prevention near impossible. It also means it could happen to pretty much anyone, there doesn't seem to be a pattern. For some reason military veterans, particularly those who served during the Gulf War, are about twice as likely to get the disease.  Clearly, a lot more research needs to be done into both the causes of this disease, and potential therapies to reverse the damage to these neurons. 
What Can I Do?
The good news is, research into ALS will benefit those with ALS, but can also enlighten physicians and researchers about potential therapies for people suffering other neurological diseases like strokes and Alzheimer's! A compelling reason to donate, if you haven't yet.
And a post-script, for any other immunology/neuroscience nerds out there:
Some recent papers have suggested that ALS is a product of neuroinflammation, a process normally regulated by microglial cells.   There is some evidence that Th1 and Th17 CD4+ T cells drive this chronic neuroinflammation, and Th2 cells exert a neuroprotective effect. So for individuals suffering from ALS, there may be an imbalance between these neuroprotective and neuroinflammatory T cells.  Currently, the process by which microglial cells get activated isn't well understood, but figuring this out could help treat other diseases caused by neuroinflammation (stroke, infections, other neurodegenerative diseases like Alzheimer's).
Jun 30
How to talk like a scientist, but say nothing of value.
I've always liked scientific vocabulary, because it can be used to describe incredibly important and useful data with an economy of terms.  But sometimes it's fun to borrow these terms and incorporate them into your regular conversation, and I support anyone doing this without reservation. 
So without further ado, here are some very useful graphs and data tools that can easily be co-opted to communicate very useless information.  
Sinusoidal curves:
These are graphs you may remember from pre-calculus, and they oscillate between high and low values, pretty much into infinity.  Most recently, I've felt that a sinusoidal curve is really the best way to illustrate a phenomenon I know many others have observed. This includes ocean waves, sound waves, and my friends' quadrennial fascination with soccer:
Likert Scale:
A classic.  I'm sure you've interacted with some kind of likert scale or other in the past week.  It's a useful way to rank similar statements, and then get a personalized score of how you feel about these statements as a whole.  Generally, Likert scales are rated with numbers, with low numbers meaning something, and the high numbers meaning their opposite.  For a long (long!) time I ranked everything in my life on a scale of 1-3, with one being awful and three being fantastic.  But then I visited a friend whose mother had a margarita blender. A margarita blender is just a regular blender, but instead of having settings that go from power level 1 to power level 3, it has a dial that goes from "Siesta" to "Fiesta" all the way to "Arriba."  It is also worth noting that the top of this blender was shaped like a sombrero.  Anyway, these functions became the default scale for all of the Likert Items that comprise my daily life.*
*Note:  replacing the numbers in a Likert scale with terms kinda defeats the whole purpose, as now you can't sum up any of the values for formal data analysis.  But using my daily goof-off ranking data in any kind of formal way is too Siesta to even be discussed here on this platform. 
Bimodal distribution:
This is a wonderful chart that demonstrates how something may be more likely at its smaller or larger form than it is at its average.  One classic example is shoe size in the population.  If you mapped the nations shoe sizes, and didn't separate out the population by gender, you'd probably see two spikes.  One representing average for female feet, and another representing average size for male feet.  You wouldn't see too many people who had shoe sizes halfway between where the majority of men are and where the majority of women are.
Feet aside, here is a bimodal distribution of how many times, on average, I might ask to touch your hair depending on its length.  If you are my friend and I've stopped asking to touch your hair and I just do it anyway, I'm sorry.  And thank you.  You're very patient.  Also what kind of conditioner are you using???
Dec 09
Avoiding Problems through Poison - CollegeHumor Article -
Maybe it's the exam you have in three hours that you meant to study for, but instead spent all night clicking through every link in the Mars Attacks wikipedia page. Maybe those three cell phones and two knives your OkCupid date placed on the table just alerted you to the fact that you are out with an ex-convict. It's okay, friend. These things happen to all of us! The important thing is that you have an escape plan ready to execute at a moment's notice. Here are some effective ways to appear afflicted with a legitimate illness at any time. You might just become the James Bond of not having to go to your great-aunt's cat's funeral.
Nov 20
The Bizarre World of Animal Sex -
I started writing a column for collegehumor.  It's been a lot of fun so far, but I hope to post more on this blog as well as soon as I finish up with some of this schoolin' stuffs that's been keeping me busy..
Aug 20
The Fourth Dimension - A Mindtrip in Time.
When I first saw an advertisement for a 4-D movie, I really lost my cool.  Here are some notes on the fourth dimension, so you can understand just why this movie-theater promise seemed so excruciatingly exciting to me:
If I told you to meet me at 14th st. and 8th ave, I am giving you directions in two dimensions.  That intersection is a flat plane.  Then, if I tell you to meet me on the third floor of a building there, I am giving you a direction in the third dimension.  Now, this meeting cannot occur unless I tell you what time to meet me there. That, loosely, is me giving you a direction in the fourth dimension.  The third floor of that building in 2012 is going to be a completely different space than the third floor of that building in 2041.  The fourth dimension is sometimes referred to as "time,"  but I've heard people refer to the fourth dimension as "duration" and I think this is better.  The fourth dimension is like an observation of the third dimension, as it changes and grows.
Think about a cigarette that has burned undisturbed.  In a way, you can see that cigarette as it was during all points in it's 3-D life.  You're kinda seeing it in the fourth dimension!
A two dimensional figure can only draw a line.  She can only draw in 1-D.  A three dimensional figure can only draw stick figures.  She can only draw in 2-D. Even though she draws on a 3-D object (paper), she can still only draw in 2-D. By this logic, though, A fourth dimensional entity could, on four-dimensional paper, draw a 3-D figure.  This figure could take up space, but would in effect be frozen in time.  It couldn't have any kind of past or future. WHOA.
Based on these notes, here is what I thought a 4-D Movie experience might mean:
A 3-D movie where every image was simultaneously projected out at 90-degree angles to make a 4-D image. (textbook dimensionality definition.)
A more metaphorical 4-D movie, where an object was followed for the duration of it's existence, giving you an overview of it's full life.
A scary movie where 4-D beings draw 3-D characters, imbue them with consciousness, and then leave them frozen on their 4-D paper forever.
A 4-D movie, it turns out, is just a 3-D movie where your seat moves.  In that vein, a 5-D movie is a 3-D movie where your seat moves, and also fart smells are pumped into the theatre when someone farts on the screen.  Still cool, but not what I had in mind. Let Down Frowns all around :(
Aug 01
All the American Flags On the Moon Are Now White

NASA has finally answered a long-standing question: all but one of the six American flags on the Moon are still standing up. Everyone is now proudly talking about it. The only problem is that they aren't American flags anymore. They are all white.

So America f*ck yeah, right? Not quite. While the $5.50 nylon flags are still waving on the windless orb, they are not flags of the United States of America anymore. All Moon and material experts have no doubt about it: the flags are now completely white. If you leave a flag on Earth for 43 years, it would be almost completely faded. On the Moon, with no atmospheric protection whatsoever, that process happens a lot faster. The stars and stripes disappeared from our Moon flags quite some time ago.
(via motherjones)
Jul 22
A hypothesis is a statement that is meant to anticipate a potential outcome of an experiment. You can think of it as a prediction. Generally, scientists will structure their hypotheses using an "If/Then" format, to predict that IF "A" occurs, THEN "B" should follow as a result. 
Here is an example:
IF you invite me to your fancy wedding,
THEN I will embarrass you when I stick nerf darts all over my body and shove a lightsaber up my nose.
The Independent Variable here is "inviting me to your wedding."  And the Dependent (measured) Variable is "me embarrassing you."
(Haven't totally decided on a data measurement tool here.  Maybe we create an embarrassment Likert scale, or just return your embarrassment as a boolean value. Either way.)
#Hashtag Always a bridesmaid..
(Source: amandalynferri)
Jul 15
manupillai said: there's a real beauty in benzene rings. would you agree?
You had me at twist-boat.
The Hiccup Cure to End All Hiccup Cures:
The best thing about getting the hiccups in a large group of people is that everyone will have a different embarrassing treatment for you to laugh at.  Since hiccups occur when your stomach is too full of food or booze, or when you are emotionally excited, you're almost guaranteed to have the majority of your hiccup attacks in public.
But here is a Pro Tip:  Anything that you can do to desensitize the Vagus Nerve signal that runs from your brain to your diaphragm will stop your hiccups. This Vagus Nerve branches into the back of your mouth and esophagus as well as your diaphragm.  So this brings us to..
Vagus Nerve disruption tactic #1 - irritate another branch of the nerve.  
tickle the roof of your mouth with a cotton ball or your fingernails
swallow a tablespoon of dry granulated sugar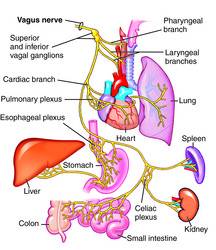 And if those don't appeal to you feel free to try:
Vagus Nerve disruption tactic #2 - halt your breathing enough to increase the amount of carbon dioxide in your blood, thereby desensitizing the nerve:
Hold your breath and take 20 tiny sips of water
Plug your ears and chug a bunch of water or
Whisper quietly into a hiccuping friend's ear, "If you had a dinosaur in your backyard what color would it be?" 
This dinosaur one works (I promise it works!) because the question is so weird every hiccuping person automatically holds their breath while they consider it.  It is maybe the finest hiccup solution ever known.
So, to all my bloated, drunk, and/or emotionally excited friends:  it is my sincerest hope that knowing science, while not likely to make you any less bloated/drunk/excited, will at least rid you of the plague of hiccups! 
May 09
As a lady scientist of color, I have felt like the impostor in the room many many times. Here are two specific things that made me want to switch out of the hard sciences when I was in college.   I want to mention them because I suspect they play a part in the lack-of-women-and-minorities-in-STEM-fields issue:
#1 - Being met with incredulity when I said I didn't know something in a science class.  Nothing made me doubt my own abilities more than this. I was so shocked by this behavior when I first started taking math and science courses in college that I straight-up stopped asking questions for about two years.  Ask me how much that set me back.
#2 - Asking someone about their class or their research, and they explained it in jargon that was obviously not part of my lexicon.  This always made me feel like I just didn't have the brains or background necessary to pursue the higher-level science classes that I wanted to.  Also, it's a dick move.  Also also, there is no slicker way to bore someone, so just don't do it.  My advisor at Stanford, who was totally brilliant, always argued that it takes a really really smart scientist to communicate science in a way that is understandable to nonscientists.  That guy publishes like it's his job (disclaimer: it is), so take heed friends!
The real point here is that most girls are less likely to do the
"what, you don't know…?!?"
thing, or the
"I'm just researching the implications for three dimensional homology jargon and filtration of jargon jargon, it's pretty simple"
act. So when I first heard people talking like this about classes I was interested in, it was new and scary and made me feel like I was not cut out for science or math.
It wasn't until many years later that it hit me that everyone has to learn something for the first time at some point, and asking ridiculous questions usually aids and abets this learning process.
However, I'm not one to rant about a problem without proffering a possible solution, so here is my recommendation:
 Gentlemen (and ladies too!) in STEM fields, please, check your rhetorical behaviors, before you wreck the excitement and eagerness of women entering the field.  Additionally, people will like talking to you better if you dispense with the jargon.  I like you better already!  
(also shout-out to jtotheizzoe for posting this comic.  Love yr blog dude.)
(via jtotheizzoe)